Stinger Keychain Impact Weapon
|
December 4, 2011
|
Posted In:
Stinger Keychain Impact Weapon
The lightweight Stinger KeyChain is a covert impact weapon whose effectiveness belies its small size. When held properly, the Stinger aligns itself with the arm bones and its blunt nose becomes an effective power focus. IE, it multiplies the force of your punch into a small area making the impact much greater. The carry hand retains over 50% of its normal manual dexterity.
The Stinger is made of black or clear plastic and is used much like a kubaton. By striking with the Stinger, you may save your knuckles as well. Easy to carry and have on your person at all times, the Stinger may provide the edge you need in a confrontation.Hold the Stinger between your ring and middle finger with the curved arm facing up toward your thumb. You want the business end to align with your forearm and point straight ahead. Can also be used in healing arts such as accupressure.
Comes in black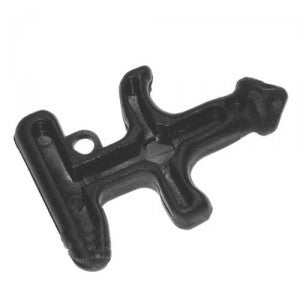 I bought one of these for myself on Ebay for $6.99. Very cheap for a clever weapon.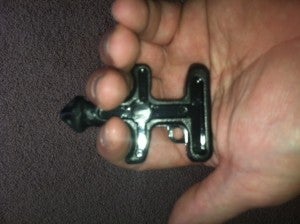 Source – www.force-ten.com
Pingback: immokrak.com.pl